Display & Stands Market
Display & Stand Market is a website that specializes in providing a broad range of display stands and digital signages for diverse uses and settings.
Display Stands and Shelving
Digital displays, signages, interactive kiosks, and tablet stands are pivotal in digital interaction. These technologies connect businesses with audiences, enhancing engagement and information sharing.
Digital Signage and Kiosks
In digital interaction, digital displays, signages, interactive kiosks, and tablet stands are key for innovation and user engagement. These technologies connect businesses and audiences, enhancing engagement and information flow.
Stands and Banners
Explore wide array of stands and banners that enhance visual communication, visibility, and interactivity. Our range, from product and information stands to exhibition and banner stands, ensures your brand shines and caters to all display needs.
---
Popular Blog Articles
A list of our most popular articles on the DS Market blog. Articles that have helped many of you find valuable partners or improve the results of your sales campaigns.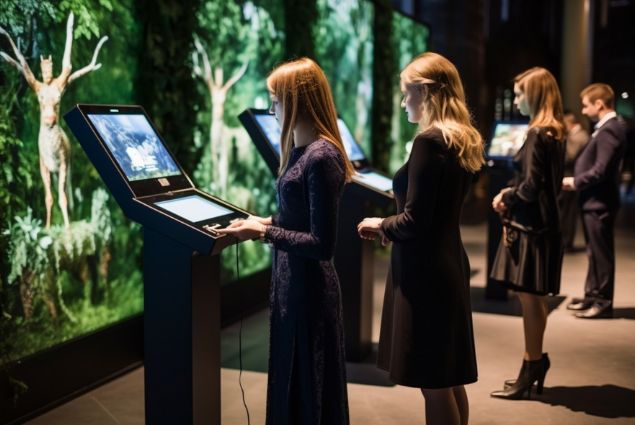 Welcome to another insightful post on DisplayStandsMarket.com, the go-to resource for retail and marketing professionals seeking to revolutionize their customer engagement strategies. In today's fast-paced retail environment, interactive kiosks are…
Sharing the Knowledge
We share our knowledge on topics related to marketing, merchandising and advertising. Useful tips to help you reach your target audience, improve business efficiency and increase brand value in the eyes of your customers.
When showcasing your restaurant or café's offerings, an outdoor menu stand can be a fantastic way to attract foot traffic. However, outdoor conditions can be harsh on display stands, with…
Fixture for Business Setup
Articles that will help you furnish your business space. Advice on what retail and marketing furniture to choose to improve your overall image and effectively sell your products and services.
For fast-food restaurant owners, it is essential to choose the right furniture and equipment that will not only fit the design of the café but also help streamline business processes.…
---
TOP products
These are our TOP picks – our most popular and highly-rated display solutions. We are carefully selected based on customer feedback and sales data. This page features a wide variety of display stands and signages to suit any sales and marketing need. From simple tabletop stands to sell more to massive video walls to evaluate your business to the next level of performance.